Private Limited Company Registration Online In India
Now, be hassle-free! You are just a click away to get your company registered with us. We are India's No.1 platform for company incorporation services and have registered 10000+ successful startups
50,000+ Businesses Incorporated Across India!
Get easy updates through
Whatsapp
How to get a Private Limited Company?
It is very easy and simple to register a Private Limited Company with the below mentioned steps.
Our experts will help you in understanding your business structure.
Our experts will help you in picking up the right company name.
Our experts will draft the company MOA and AOA according to the requirements.
Private Limited Company Registration - A Complete Guidance:
A Private Limited Company is a very famous and the easiest form of Business Registration in India. Simply, it can be registered with a minimum number of two people. It is formed lawfully with legal protection and having Limited Liability for its shareholders. It is a company that is capable of holding privately for small businesses. All business assets, liabilities, and profit associated with the company itself and the shareholders are not fully responsible for debts brought on by the company. Incorporation of a Private Limited Company becomes very easy for small businesses. It has a preferred structure for the startup India registration online. As it has growth opportunities and stability offered by its structure. Nevertheless, it assures separate legal existence from its members. So, it can be fully involved in legal proceedings and contracts in its own name. Incorporation of Private Limited Company is an ideal form of business for service or product-based industries for the stability of growth. Because of its credibility as a corporate structure, private equity of a private limited company is preferred by banks and leading agencies.
Advantages of the Company :
Separate legal entity- Separate legal entities are treated as separate "persons" in the eyes of the law. Company and its directors or shareholders are separate; they can enter into contracts, sue or be sued, acquire and own property, and engage in various legal transactions just like natural persons.
Limited Liability to Shareholders- The owners or shareholders will have limited liability, that means their personal assets are protected from business debts and liabilities. They are generally only liable for the amount of their investment in the entity.
Perpetual Existence: A separate legal entity has perpetual existence, that means it can continue to exist even if its owners or shareholders change, pass away, or sell their interests. This continuity of existence can make it easier for businesses to plan for the long term.
Documents required to register a Private Limited Company :
Requirements for
Private Limited Company

Indian Directors

Foreign Directors

Aadhar card/Passport / Voter Identity Card / Driving license.

Passport and National Id issued by the Government.

Bank Statement/Mobile Bill/Telephone Bill/ Electricity Bill

Bank Statement/Mobile Bill/Telephone Bill/ Electricity Bill

Electricity bill/ Gas bill

Electricity bill/ Gas bill
Company Registration Process :
There are five steps are discussed here for a New Company Registration procedure:-
Step 1:- Application of DIN & DSC
First and foremost, the partners have to apply for Digital Signature and DIN, DIN refers to the Directors PIN number issued by MCA and a digital signature is an online signature used for signing up. If the directors have all these documents, then move forward by skipping this step.
Step 2:- Approval of the name
There should be three different names for your company that are provided to MCA for selection. The names should be ideally unique and describe the business.
Step 3:- MOA & AOA Submission
After the approval of the name, we need to draft Memorandum of association and Articles of Associate. Both are filled up with MCA with the subscription statement.
Step 4:- Apply for Incorporation Certificate
To apply for Company Incorporation, Spice+ Form has to be filed and submitted on the MCA portal. It generally takes 3-4 days to form a Private limited company and get an incorporation certificate. This certificate includes a CIN number and it is proof that the company has been incorporated.
Step 5:- Need to apply for TAN, PAN, and Bank Account
Now it's time to apply for TAN and PAN which are received within 7 working days.
Step 6:- For Current Account Opening
You have to submit Company's MOA, AOA, Incorporation Certificate, and PAN with a bank to open your company's current account.
Why choose EnterpreneurCell for a Private Limited Company?
EntrepreneurCell is one of the remarkable and trustworthy company which provides progressive services to get Private Limited Company registration in very easy steps. We committed to providing the following strategies to every business owner are as follow:-
Easy and simple to Incorporate of Private Company
Full and extensive support in filling up form for Company Registration Online
All the documents required for registration will be filed in a proper manner
Restrain through the whole registration procedure
Answers for all your questions and concerns
These are some of our commitments: join hands with us to know more about our services and start your private limited company in very little time and come in the market soon.
Leading Brands Rely On Our Expertise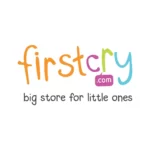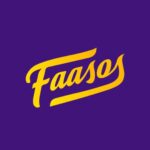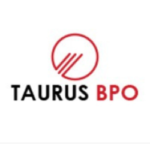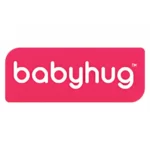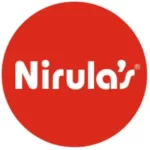 Why choose Entrepreneurcell?
You Can Also Connect Via WhatsApp!
Just text us and chat with our friendly Professional expert.
We will complete your order by phone or guide you step by step.